Nowadays, businesses rely on their technology to gain a competitive edge. With technology moving so quickly, clearly mapping out future changes when developing a strategic plan can be challenging, especially for a large organisation. Technology changes should be integral to any strategic plan to ensure that a business doesn't fall behind its competitors.
Our specialised consultants possess a passion for technology coupled with real business skills and strategic foresight. With vast experience across a wide range of industries, they are ideally positioned to assist you in aligning technology to your organisation's strategy.
IT Strategic Planning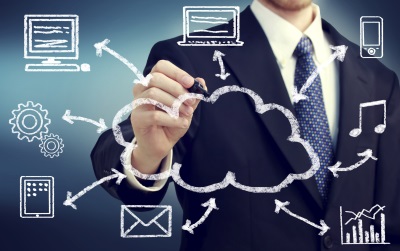 An IT Strategic Plan provides an organisation with a blueprint that identifies the core IT infrastructure required to support the business plan, identifies emerging IT trends relevant to the organisation and ways of reducing the overall cost of IT ownership. We specialise in aligning business requirements to technology solutions and creating realistic IT strategic plans is a core part of this process. Our engagement is unique as we tailor each project to clients' exact needs. Our service encompasses the three key areas of IT Strategic Planning:

Develop
It is not uncommon for IT organisations to manage day to day operations without a formal IT Plan being in place and without obviously impacting on service delivery to the business. However, in reality these organisations are living with dangerous risks of infrastructure that is inappropriate for purpose. Their ability to react and refocus is significantly limited and without resource planning, justification for additional investment can only be based on pleas and fear.

Enhance
Business requirements are always changing and when this is coupled with the fast pace of technology development, the goal of making the right technology infrastructure choices can be huge challenge. We can help you to plan out when enhanced infrastructure capabilities are required, and understand the implications, both financial and operational, of deploying them. This will therefore ensure that IT service delivery will grow to meet the changing needs of the business without the risk of service level failure.

Align
If IT Plans are not aligned to the business it is highly likely that the organisation will be facing the increased costs and risks associated with a poorly optimised IT entity. We can assist you to uncover the expected and future demand from the business to enable the IT strategy to be aligned for more efficient delivery. The emphasis here is to ensure appropriate IT decisions are made that are in the best interests of the organisation as a whole.
Project Management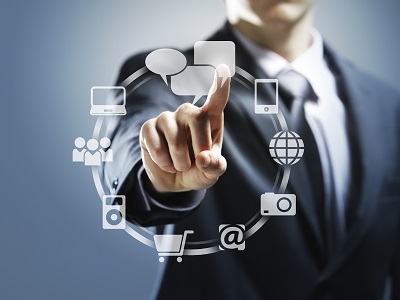 Project management services for delivery and maintenance of infrastructure and development works are central to Aequasys' operations.
Our specialist team of project managers has the proven ability and experience in project-delivery systems such as unified communications, networks, cloud computing, virtualisation, storage, disaster recovery and much more.
We place emphasis on careful planning, forecasting, progress monitoring, reporting and control. Project delivery is continually monitored against time, cost and quality criteria to ensure that the needs of the client are met upon project completion.
Our dedicated specialists use a full range of project management tools, including feasibility, engineering audits, estimating, scheduling, budgeting, cost control techniques, cash flows, project economics, sensitivity analyses, contract strategies, construction administration and negotiations.
We have successfully delivered large infrastructure programs for public and private sector clients including complex, multi-site projects. The depth of our resources and structured approach have been integral to the success of the programs.
Key domains of intervention
Our teams have extensive expertise managing infrastructure projects and programmes in the following key domains:
- Data centre relocations
- End User Computing
- Servers / virtualisation, database and backup / storage
- Messaging and collaboration
- Networking, voice and telephony systems
- Service transitions
- Complex system integrations
On-site Project Management
We dispatch our project managers to your site for the duration of the project, during which they will:
- lead the project from analysis and scheduling to support of the released product;
- determine the requirements, resources and schedule for project implementation;
- create and maintain technical and project documentation;
- perform team assessment and evaluation;
- assign individual responsibilities within the team;
- manage the day-to-day operational aspects of a project and scope control;
- effectively predict, prevent and/or solve project issues.
Remote Project Management
Our project managers are able to control teams of IT experts scattered all over the world. As the client, you can always follow the development process easily. We communicate through a transparent and secure project management system that prepares daily and/or weekly reports for you to keep an eye on the project.
Management Coaching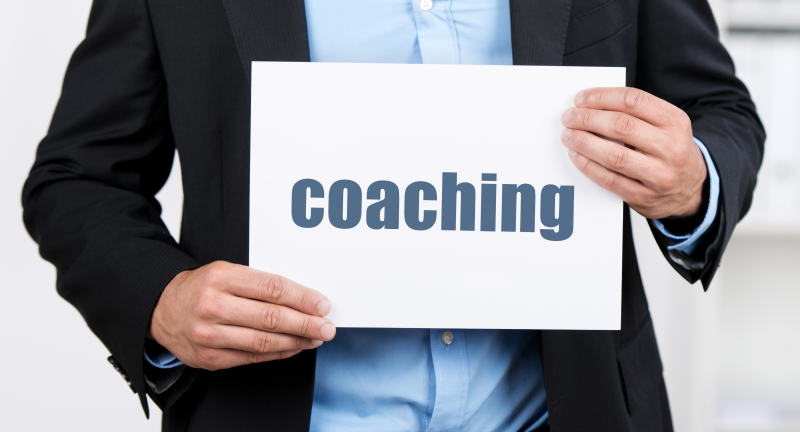 Managing Information Technology is arguably one of the most challenging jobs around. The pace can be frightening, while a constant barrage of distractions threaten to derail the most carefully crafted plans.
The skills needed to do a good job are very different: what was important as a technical expert is likely not to be very useful (or at least have a limited impact) in the management world.
The past successes are based on technical achievements that were obtained through individual expertise. This doesn't matter anymore and future successes will be based on team achievement and ability to run projects that bring business value. Therefore an ability to bring the gap between IT and business is of paramount importance. So is the ability to communicate efficiently and manage internal and external teams.
Our IT Management Coaching service aim at technical expert who, by opportunity or by choice, have found themselves in a management position.
Coaching provides an impartial sounding board allowing IT managers to explore the issues and challenges they have, identify solutions specific to their own scenarios and suggest training areas for their own further development. Coaching means they still have to do what needs to be done, while (presumably) taking our input and advice into account.
Although most coaching services are requested by individuals, business leaders do hire coaches for their IT managers for a number of reasons.
This is only an incompletes list of our services.
We have a wide range of capabilities and would be very happy to discuss your needs with you and see how we can help.
Fill in the contact form on this page and we will contact you as soon as we can. Make sure to indicate what your request is about so we can make sure you talk to the right expert!
Alternatively, give us a call on +230 5256 0572 or
send us an email
.